Brown University Essays That Worked For College
by Zoe Armstrong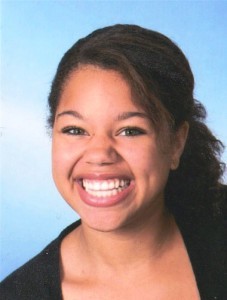 Why Brown? (200 word limit)
I was eight years old when I described to my mom the kind of college I wanted to attend. She said I was describing Brown, and the school has been my first choice ever since. I have not upheld most of the ideas I had at that age, nor all of mother's advice, for that matter. However, my feeling that Brown is the right place for me has only grown stronger. I was excited to attend summer at Brown in 2013 and devour the works of Martin Seligman in my Positive Psychology class. During those four weeks on campus, I experienced a strong sense of belonging. I felt the Brown spirit when I joined a counter-protest against the Westboro Baptist Church. The hateful messages from the protesters were disturbing, but the passion of the students displaying their support for gay rights was overwhelming. My passions and interests range from music to biology to politics and, as I learned at Brown, psychology. So the open curriculum is perfect for me. I am eager to participate in campus traditions like Spring Weekend and the midnight organ recital on Halloween and expect endless opportunities to express my values on social issues at Brown.
Why are you drawn to the area(s) of study you indicated in our Member Section, earlier in this application? If you are "undecided" or not sure which Brown concentrations match your interests, consider describing more generally the academic topics or modes of thought that engage you currently. (150 word limit)

Office hours, please! If I became a Brunonian, I would devote much of my first week to finding the office hours of the professors at the Watson Institute for International Studies. With faculty from a range of disciplines, the center is quintessentially Brown and a ripe place for my interest in international relations. I am attracted to the interdisciplinary nature of the concentration and to the mix of professors from Glenn Loury to Nitsan Chorev. I hope to take a class or go to one of Brown Visiting Fellow Timothy Edgar's lectures. His research on cyber conflict fascinates me, particularly given ISIS's recruitment of teenagers through social media and China's use of iCloud to monitor civilian activity. Though I have visited more than 18 countries in my 17 years and have taken classes in four languages, I long to expand my understanding of the world through my experiences at Brown.
Tell us where you have lived - and for how long - since you were born; whether you've always lived in the same place, or perhaps in a variety of places. (100 word limit)

I spent the first 15 years of my life taking for granted New York City's looming skyscrapers and seemingly ceaseless excitement. Although I lived in the same apartment and attended the same school for most of my childhood, my days were far from banal. From that constantly changing environment I received an unusual combination of stability and unpredictability.
Then, in August of 2012, my parents and I moved to a small city in Switzerland. Basel is quiet and predictable and as different from New York as a city can be. But I adapted, and now consider both places home.
Zoe Armstrong, a 2015 graduate of the International School of Basel, will be a freshman at Brown University in the Fall.
Follow Write for the Future on Twitter: www.twitter.com/write4thefuture
Students applying to Ivy League schools find themselves having to wade through a particularly dense morass of conflicting advice. With Harvard and Princeton denying far more valedictorians than they accept, many students are coming to the the disquieting realization that overwhelming academic achievement and stratospheric scores may be not enough. Hence, the hope that a perfect essay might be where real distinction lies.
It's been said that there are only two stories we tell each other: a familiar person leaves on a voyage, and a stranger comes to town. This is no less true of college essays, but it doesn't make writing them any easier.
All of the Ivies use the Common Application with its single essay requirement. Students are given a choice of five prompts that ask them to tell a story that reflects their own identity, to recount a moment of failure, reflect on a time when they challenged a belief, describe a place of contentment, or discuss an event that marked their transition to adulthood. But the student who is applying to both Princeton and Pomona has to craft a personal statement that speaks to readers at both schools equally well. As Jon Reider, a well-known high school counselor in San Francisco, says, "It has never occurred to me that one Ivy (or anywhere else) would want a certain kind of essay. The whole point is that the main essay tell that kid's own truth. Colleges take what they get."
Admission officers at Ivy schools would agree that in telling their truth, students choose topics that more often reflect the reality of their own lives than they do the ethos of specific colleges:
Brown admission officers Louis Trujillo and Natasha Go note, for example, that this year saw many more natural disaster essays: Sandy, Colorado flooding, Oklahoma tornadoes.
Others point to a shift in the overused "helping others in exotic locales" topic, from the old staple in which a student discover peasants that are happy in spite of their poverty, to one in which witnessing the deprivations of poverty spur students to express gratitude for their American prosperity.
Many students write essays in which they celebrate a rather anodyne version of diversity, marked less by political engagement, for example, than by servings of both sushi and stuffing, masala and mashed potatoes, turkey and tamales, at Thanksgiving dinner.
Students' desire to write an Ivy-inspired essay is also complicated by the nature of the Ivy League itself. While the league shares a long tradition of academic excellence, exclusivity, and a set of admissions protocols that relate mostly to athletics (such as an Academic index that all Ivy athletes have to meet), the eight Ivies remain very distinctive institutions. It is hard to imagine how to write a Common Application essay that simultaneously speaks to Columbia's focus on the intellectual value of a core curriculum, Brown's notion that such value derives from the absence of a core, Cornell's proud tradition as a land grant school, and Harvard's exclusivity.
Of course, there is an element of self-selectivity that may set the essays of some Ivy applicants apart from others. Thoughtful applicants focus on how particular schools fit with their social and intellectual aspirations, and good essays mirror such self-awareness. Elisha Anderson, an Associate Director of Admission at Brown, notes that when he used to work in the admission office of a smaller, nonconformist liberal arts college in Massachusetts, he saw so many essays on protests, filmmaking and the Food not Bombs movement, that, "It wasn't until I started working at Brown—where I almost never read essays on any of these topics—that I realized how different the self-selection of the two applicant pools must have been."
Unlike the Common Application essay, however, the school-specific supplements do require that students write more targeted essays. It is here that the student needs to craft an essay that speaks to his or her fit with that particular institution, and some will ask the question very directly: "Tell us what you find most appealing about Columbia," for example, or "Why Brown?" Dartmouth avoids additional long essays and Harvard's is optional, but last year when the Common Application did away with its so-called activity paragraph ("choose one of your extra curricular activities and tell us about it"), these Ivies decided, as did Columbia, that it was useful enough for their purposes to include it in the supplement. The Ivies with engineering schools ask for additional essays from prospective engineers, but Cornell, not surprising given its seven colleges, asks every applicant for such an academic interest statement. Presumably Princeton and Yale are largely looking for exactly the same qualities in their top applicants—academic aptitude, intellectual depth, awareness of others, leadership qualities, and knowledge of the institution. To help them identify those elements, Princeton asks students to reflect on their own lives by writing, for example, in response to quotes on culture, service to the nation, and the practices of inequality. Yale, in contrast, asks simply that a student "Reflect on something you want us to know about you." Associate Director Rebekah Westphal of Yale explains that the question is, "open enough that students write about whatever they feel like at the time, to present themselves to us without trying to fit into a certain topic or question."
In a good essay the student embarks on a voyage to learn more about an idea, a place, or about herself, and she returns able to examine and understand what has been familiar with new eyes and a deeper perspective. In that narrative, Ivy admission officers are looking for qualities that are no different from those that readers at Stanford, Rice or Chicago are searching for, and for the greatest part, they are all likely to discern them in similar essays.
We welcome your comments at ideas@qz.com.