Best Philippine President Essays
A well-heeled crowd flocked to Manila's Malacañang Palace the day Rodrigo Duterte gave his inaugural presidential speech. There were former premiers in military garb, bishops in cassocks and collars, and diplomats in barong shirts. But the squat man at the lectern had his collar open, and he rolled his r's languidly as he addressed the dignitaries before him. Duterte talked, as he so often had on the campaign trail, of corruption, "rampant" drug abuse, and the deterioration of law of order: all of them "symptoms of a virulent disease … the erosion of faith and trust in government."
That day, in the parlance of inaugural speeches everywhere — and at odds with later threats to "slaughter" three million drug users — Duterte kicked off a "crusade for a better and brighter tomorrow" in the Philippines. The following day police shot dead four people for drug-related crimes in the street. And the day after that, 14 more people were killed.
So began a presidency that would upend national norms, tilt regional politics, and thrust the Philippines into the international spotlight. More than 7,000 people, mostly poor slum-dwellers, have been killed in Duterte's brutal war on drugs. Relations with Russia and China have warmed as old allegiances with Europe and the U.S. turned frosty. And a still ongoing city siege led by ISIS-linked militants has seen martial law — a phrase never far from Duterte's lips — declared across the country's south.
A year after taking office, the populist president remains as popular as ever. Or almost. In a March Pulse Asia Poll Duterte scored a 78% approval rating — high, although Philippine presidents almost always have high approval ratings at the beginning of their terms.
Read more:Local photographers on the frontline of Duterte's drug war reflect on the images that moved them most
Like that of U.S. President Donald Trump, the rise of the Philippine strongman did not happen in a vacuum. Duterte's predecessor Benigno Aquino III was widely regarded as uncorrupt, kept the economy growing at an average of 6% per year, and created about 4 million new jobs. But he did not deliver the structural changes required to address abject poverty in the Philippines. Even as the middle classes ballooned in nearby Thailand, Malaysia and Indonesia, the poorest Filipinos saw scant change since wresting democracy from the kleptocrat Ferdinand Marcos 30 years ago. Unemployment remains high and about one quarter of the population lives below the poverty line.
Enter Rodrigo Duterte: a tough talking mayor who would patrol his southern city of Davao on a motorcycle at dusk. Over some 20 uncontested years in charge, Davao's padrino claimed to have transformed the place into a bastion of order and prosperity in the troubled south. That transformation, it turns out, is overstated: from 2010 to 2015 the city had the highest murder-rate in the Philippines. Still, here was a man who cut through the political quagmire and got things done.
But one year into his presidency — despite the on-paper merit of his 10-point economic plan – Professor Mark Thompson, director of the Southeast Asia Research Centre at City University of Hong Kong tells TIME that Duterte has delivered almost nothing to improve the lot of impoverished Filipinos. "He had that political capital, he had that popularity, and he used it for the drug war, not for programs to help the poor," Thompson says. Philippine polling agency Social Weather Stations found that half of Filipinos considered themselves mahirap, or poor, an increase of 6% in the first quarter of 2017. That number had declined consecutively over the previous nine quarters.
Read more:Democracy Demands Dissent': Philippine Vice President Condemns Duterte's Drug War in Q&A With TIME
Working with a fraction of the budget of their Liberal Party rivals, Duterte's backers ran a masterful campaign to win the Philippines' first "social media elections."
But what surprised Maria Ressa, founder of the Philippine news site Rappler, was that rather than dismantling their social media apparatus after the elections, Duterte's team cranked it up. Ressa tells TIME that state sponsored disinformation campaigns have since been used to smear critics and political opponents, especially female politicians and journalists. "The end goal is to silence dissent; to manufacture consensus," she says. Duterte's fiercest critic Sen. Leila de Lima has been imprisoned for four months on dubious charges following an #ArrestDeLima hashtag campaign; Ressa says she was the target of a similar hashtag, and at the height of the smear was receiving more than 2,000 hate messages per day.
Last month, Duterte fired the head of the Dangerous Drug Board for contradicting him. Dr. Benjamin Reyes had used the figure of 1.8 million drug addicts in the Philippines based on a 2015 household survey, rather than parroting the President's claim that there are 3 or 4 million.
And there have been numerous incidents of Duterte's cabinet members and official communication channels sharing false news articles. A large contingent of Filipinos derive their news mainly from Facebook and false stories circulate with alarming speed: just 26 fake Facebook accounts can reach 3 million other pages, according to research by Rappler.
But even big-data chicanery cannot insulate Duterte from the latest blow to his image as the Philippines' protector. Zeroing in on drugs, the first president from Mindanao managed to overlook the terrorist threat in his own backyard.
In December, Duterte said of an ISIS-linked militant group: "They threatened to go down from the mountains and burn down Marawi. Go ahead, be my guest. We will wait for you there." This May, the militants did just that. More than a month later, an ad-hoc coalition of militants continues to hold sections of the city. Hundreds, possibly thousands of people have been killed and over 220,000 have been forced to flee their homes.
Read more:ISIS in the Philippines: The Battle for Marawi City
Duterte's absence for almost two weeks at the height of the Marawi crisis has reignited rumors that he's seriously ill. But Richard Heydarian, a political analyst and author of forthcoming book Duterte's Rise, tells TIME that reaction from markets and other political actors has so far been pretty muted. "The guy has been ruling with such sound and fury, he's like a regular fixture in our everyday life" Heydarian tells TIME "It's psychologically difficult for people, including critics, to imagine a country without him."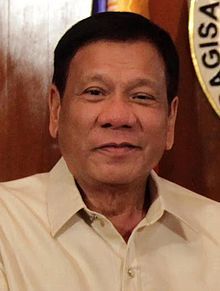 Two months into his presidential term, Philippine President Rodrigo Duterte has been both admired and reviled, not just in the Philippines but internationally.
Born in 1945 in Leyte, Southern Philippines, Duterte served in the local government of Davao City in Mindanao from 1988 until he ran for president in 2016. He garnered over 16 million votes, beating his closest rival by 6.6 million votes.
Nicknamed "the Punisher" and "Trump of the East," Duterte's folksy ways and unbridled tongue are shrugged off by some as honest and natural. Others call him a patriot with a genuine love for the poor. Many praise him for his war on drugs, which began while he was the Mayor of Davao, a city in Mindanao where there is Muslim unrest. The Davao Death Squad, a vigilante group, was responsible for the execution of individuals suspected of petty crimes and drug dealing in Davao. Human rights groups discovered skeletal remains of victims in killing fields. Still, people like to cite how clean and safe Davao is because of Duterte.
While there are Duterte-fans, many are appalled that he had called the American Ambassador to the Philippines, a "gay son of a bitch." Duterte had also offended many by his "joke" regarding a 36-year old Australian lay minister who had been held hostage, raped, and killed in 1989, when he said, "But she was so beautiful, the mayor should have been first," referring to himself. Following criticism from the United Nations that extrajudicial killings had increased since he took office, Duterte threatened to withdraw the Philippines from the UN and form a new organization with China and African nations.
Duterte's recent support of the burial of former Philippine Dictator Ferdinand Marcos in the Heroes Cemetery (Libingan ng mga Bayani) has been unpopular, as is his harsh response to his critics. But it is Duterte's war on drugs that is making daily headlines. In his two months in office, nearly 2,000 have been murdered in Duterte's "war on drugs" including innocent people. In late August, a five-year-old-girl, the granddaughter of a reported drug user, was shot to death in her family's store by two assassins on motorcycles.
Filipinos are rarely neutral about Duterte. They either love him or hate him. Here are some opinions of Filipinos about Philippine President Duterte.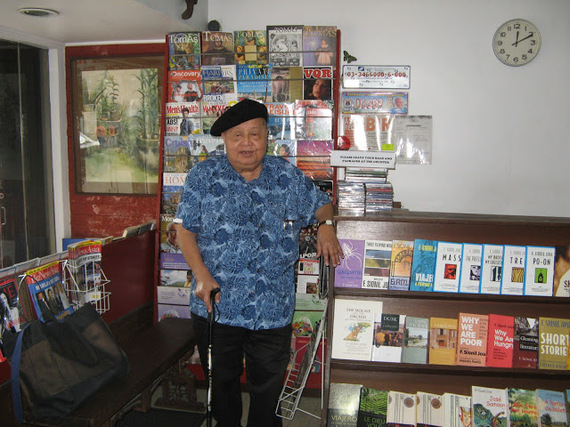 Among those who think highly of him is Philippine National Artist, F. Sionil Jose who believes Duterte is the leader of a revolution that picks up the 1896 Filipino revolution, which Mr. Jose says had been subverted by the Americans in 1902 and by Filipino oligarchs who took control of the Philippine government after liberation from American rule in 1946.
In his article entitled "The Duterte Revolution" Mr. Jose says: "Many of our problems are due to the irresponsibility of the oligarchy: they are the number one culprit of our economic and moral decline. They argue and make decisions from comfortable positions. The revolution is happening, and they cannot see it. Perhaps, when it reaches them, they will be forced to be more socially involved and invest in enterprises that will 'spread money like fertilizer.' They may even bring home the money they have stashed or invested abroad, and participate in the resurgence of ethics and patriotism."
Another writer Wilson Lee Flores raves over the thousands of drug dealers and users who have surrendered since Duterte took office. He also praises the President for "his policy of no-frills lifestyle for public officials, with no fancy SUVs, luxury sports cars or limousines. There were no lavish parties during his presidential inaugural."
On the other hand, the Duterte dissenters include the Concerned Filipino Women Leaders who released a statement last August 22, 2016 from which I quote:
"It is sorely disappointing to see the President disregard this constitutional right (of due process) as he voices no objection to the killing of suspected drug pushers by the police or by vigilantes, and accuses police officers, local executives, judges and other officials of being drug lords or their protectors without the benefit of a thorough, completed criminal investigation. Without presenting solid evidence to back up his public allegations, President Duterte, the most public official of our land, has embarked on a chilling, sickening name-and-shame campaign that is in effect an unjust, unlawful and unconstitutional trial by publicity."
Referring to Senator Leila de Lima who had called for an investigation into the spate of extrajudicial killings and whom Duterte linked to the illegal drug trade and called "an immoral woman," the Concerned Filipino Women Leaders' statement continues: "We urge the President to refrain from using his office to intimidate those who dare disagree with him; to conduct himself like a true statesman; to respect the privacy of individuals including public officials; and to elevate the quality of public discourse. The presidency should never be used as a platform for revenge; it demeans the highest office of the land, and diminishes its dignity and credibility."
Here are more comments by Filipinos about Duterte. Many of those I interviewed asked to be anonymous, and I have therefore changed their names. The Philippines being a Catholic country, quite a number say they are praying for Duterte and the country.
~
Jerome, a teacher who knew an innocent victim of the current drug war, has this to say:

I didn't think Duterte had the kind of judgement and discernment that a president needed so I didn't vote for him. I'd also heard of the Davao Death Squads and was pretty sure he was directing them. He has a septic tank for a mind and a sewer for a mouth. He is a boor, a bully, a buffoon, and worst of all, a butcher. His support of the burial of Marcos in the Libingan ng mga Bayani is a travesty of justice a mockery of history.
With him as president, it's been a reign of terror, as close as we can get to undeclared martial law. This is a president intent on ruling by fear. The vigilante killings of so-called "drug dealers" is horrifying, but it's just a prelude to his real agenda - pretty soon, this war on drugs will become a war on dissent. His dalliance with the Left is, I think, all for show - he'll hit them hard at the first excuse, when the peace talks fail (and I suspect he'll find a way to make them fail.)
Businessmen love him because he guarantees industrial peace, but it's the peace of the graveyard. They went through this with Marcos and martial law as well. Only when Duterte (and those around him) began hurting them in the pockets will these businessmen cry foul. The Philippines will find itself much worse, and not just in an economic sense. Duterte is tearing apart our political and legal institutions, and bringing out the worst in the police and military.
As far as the suggested change of constitution is concerned, I agree that change is long overdue and ordinarily I wouldn't be concerned, but under the circumstances, I'm wary of what Duterte might unleash.
I am also concerned that there is no strong opposition to balance his power. Even the Left has opportunistically sold out to him, but they'll be in for a surprise.
~
George, a successful businessman, has this to say:
I favored Duterte because of his reputation as Mayor of Davao. His killings of drug dealers do not bother me, however, I don't agree with the burial of Marcos in the Heroes Cemetery. I don't understand why he pushed this. I don't approve of his foul language and wish he would speak with more polish.
It is too soon to tell if the Philippines will be better off under his presidency, but businessmen seem upbeat after six years of do-nothing leadership which permitted utter incompetents to run almost all of the executive departments.
I am not concerned about the talk of changing the Philippine Constitution, nor am I concerned (as of now) that there is no strong opposition to balance Duterte's power.
Regarding international criticism of Duterte, I agree with the president's observation that these countries, the US, the UN etc. are hypocrites. The US regularly tolerates the killings of blacks and gays, and so far very few police have been called to account. Guantanamo is still in operation. The entire history of the US is one of genocide, unjust wars, and systematic oppression (or tolerance by the national government of the same) of people due to their color, religion, or sexual preference.
In Canada, there is less genocide, but there is the same discrimination against Native Peoples, as well as systematic prejudice against Filipinos. Unknown to many, the US and Canada turned away many Jews seeking asylum from Nazi Germany. These countries have nothing to be proud of in the area of immigration and asylum.
It is the same case in other countries. Compared to them, the Philippines' human rights issues are in the minor leagues. Filipinos are not commonly killed over race, religion, or sexual preference. Women are more free and safer, than almost any other country except North America and Western Europe. The glass ceiling is higher in the Philippines where women can be company presidents, even the country's president.
I am not personally over-bothered by drug killings. Yes, there is collateral damage, but so is there collateral damage when drug dealers peddle to young children. Most people know when their friends or relatives are drug dealers; if they would distance themselves from criminals, they would be less likely to get hit in the crossfire.
~
Mar, who holds a high-level position in tourism, has this to say:
I did not vote for Duterte because I viewed him as a local thug not worthy of being elevated to the highest post in the land. I was also concerned over the Davao Death Squads and by his seemingly single-issue agenda - war on drugs. Duterte's presidency is a total disaster and I wish this nightmare was over.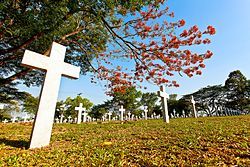 Two Sundays ago, I went to the Luneta to join the protest against the burial of Marcos in the Libingan ng mga Bayani. Marcos does not deserve a hero's burial and by insisting that he be buried in the Heroes Cemetery, Duterte is rubbing salt on the wounds of people who were tortured during martial law, on the families of those killed, and on the Filipino people whose resources were pillaged/plundered by the Marcoses.
I believe the human rights abuses and the extrajudicial killings by the Duterte administration will make us a pariah in the international community. We will become so isolated that investments will stop coming in. Policy pronouncements on the economy (and on many other fronts) are confusing and contradictory (mining or no mining, for instance). We need a steady hand and head, not a raving maniac running the country.
His language is typical of lowlife. There is nothing elevated in our discourse these days. I think the sooner Duterte exits the picture (I don't know how but for the sake of the country, I wish he would disappear), the better off we will be.
I am not worried about changing the Constitution, but what I am deeply worried about is the manner by which it will be changed - by the same dynastic trapos (rags) sitting in Congress through a Constitutional Assembly, and not through a Constitutional Convention which Duterte originally announced would be the way our Constitution would be changed. And I am worried that the lower house has been co-opted and that the opposition in the Senate, which alive, may weaken over time.
~
Rose, an artist, who lived in Davao has this to say:
I voted for Duterte because there is a need for change. I was disappointed with the corruption of all past administrations. I have faith in Duterte's desire to bring back the Philippines to a better economic situation and spread the wealth among other provinces especially in the Visayas and Mindanao. What I like about him is that his heart is with the poor, so hopefully he will also establish social reforms that will lift people from extreme poverty and develop a stronger middle class.
Regarding the killings of drug dealers and addicts, I disagree with this. Everyone has a right to justice, and punishment should be in accordance with our Philippine laws. However, it is possible that these killings are part of a cover-up operation orchestrated by powerful people/politicians/police force involved in the drug business. It can be noted that those who are liquidated seem to be the small time operators especially those who are planning to give up to authorities but could instead become witnesses against those in the higher eschelons of the drug ring. Even with this possibility, Duterte seems to look the other way and still takes responsibility of all killings and therefore it encourages these people, especially the police to continue operating with impunity.
Neither do I approve of the burial of Marcos in the Heroes Cemetery. He was one of the worst political and economic rapist in the world. He should be buried in his birthplace where the Ilocanos can revere him and where Imelda and his entire family can eventually join him.
I admit that Duterte's language is crude and his tendency to be foulmouthed is truly embarrassing and unacceptable. However, from the beginning he never had any pretensions to be anything else but what he is, and compared to other more sophisticated, polished, even Harvard-educated politicians, I trust him more.
I get the impression that the media focuses on his controversial statements and not his other policies, in particular work already started by his Cabinet. For instance, his Secretary of Environment and National Resources, Gina Lopez, is already solving the problem of the indigenous tribe, the Lumads, by helping them to finally return to their homes and land after having been driven away by the military supporting the loggers.
Regarding the Philippine Constitution, it's time for a change and de-centralize our government to spread the wealth that has been concentrated in the Manila area and in the hands of corrupt government officials. The provinces in Mindanao, for instance, are rich in natural resources which contribute to our national economy, and yet Mindanao has gained nothing from it in terms of socio-economic improvement and public infrastructure. Each province should have the right to decide on their own finances but still be required to contribute a proportional amount to the national treasury.
~
Jesse, a banker, has this to say:
I did not vote for him for the reason that I did not know him enough beyond the discipline he instituted in Davao. I find/found him uncouth, with a very sick wife and a mistress, rough in style, not articulate, ignorant of diplomacy, and with dictatorial tendencies.
It's incredible how Duterte incites people to violence ... telling people in Tondo, right after his swearing in to kill pushers, saying if you know your neighbor is a pusher, kill him. I heard it on live TV and I was aghast.
Statistics say there have been around 1,900 extrajudicial killings since he assumed office, some 700 of which were from police operations, other by vigilante groups. What is curious is that the police claim that the pushers/users all resisted arrest, which was why they had to be gunned down. There have been comments that the irony is that while criminality is supposedly being stamped out, the rule of law has been set aside. The apprehending policemen act as the judge and executioner. The term "cardboard justice" has been coined - for the cardboard poster (giving notice that the summarily executed is or was a pusher) placed near their bodies.
These blatant killings bother me in the absence of the rule of law. The drug menace requires a war to fight it, but for how long? And should any vigilante be allow to kill? People have a right to life.
~
Photographs are courtesy of Wikipedia and Cecilia Brainard.
Bio: Cecilia Manguerra Brainard is a free-lance writer. Her novels, Magdalena and The Newspaper Widow will be released by the University of Santo Tomas Press, Philippines later this year. Her official website is http://www.ceciliabrainard.com.
Follow Cecilia Brainard on Twitter: www.twitter.com/ceciliabrainard